Day 1 :
Keynote Forum
PSTU, University, Ukraine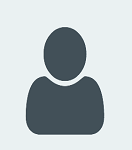 Biography:
Igor Tkachenko, DSc(Eng), has over 25 year experience in improving quality and reliability of bulk alloy steel industrial products for demanding applications. He developed a number of novel research techniques and industrially employed steel heat treating technologies. The reported results are findings within the frame of his early developed and industrially verified approach to solving the problems relating to the multi-element steels and multi-parameter manufacturing technologies. The approach includes computer statistically based multi-purpose optimization of currently applied technologies and novel technology development to solve specific unrepaired problems. The phenomena revealed in the course of the above investigations are an important challenge to the modern theory of phase transformations in metallic materials. The obtained results open new prospects to reliable improving performance of bulk industrial products made of most modern cast irons and alloy structural steels, increase effectiveness and promote sustainable development of steel metallurgy.
Abstract:
Low damage tolerance of the ductile and gray irons is well known problem of their performance caused mainly by the graphite inclusions. Based on the results previously obtained for cast and hot deformed alloy structural steels, the influence of isothermal holding on graphite morphology and impact strength in the bulk industrial pearlitic irons were investigated. Some novel microstructure features were revealed after the irons optimal heat treatment, namely: ferrite matrix with ultra-fine uniformly distributed graphite precipitates and formerly spheroid graphite inclusions with branched interfaces surrounded by probably nano - structured ferrite matrix areas in the grey and ductile irons, respectively. The microstructure features revealed were assumed to be responsible for the obtained unprecedented increase of the each iron type impact resistance up to KCU  550 kJ/m2, compared with the one in the normalized states of the gray and ductile iron: KCU 65 kJ/m2 and 120 kJ/m2, respectively. The revealed microstructure features formation and corresponding performance improvements are attributed to the phase transformation preferable development on the hetero-phase interfaces with further pearlitic matrix cementite decomposition and original graphite particle partial solving among the ferrite fine grain surroundings. Necessity of additional precise investigations is emphasized in view of the revealed phenomena general theoretical importance for metallic alloys and composites. Possible current practical applications of the developed technology in the course of the modern bulk industrial products conventional and additive manufacturing, repairing and recycling are discussed, particularly: reliable improving the performance of industrial products made of ordinary gray and ductile cast irons; lightening and life-cycle enhancing for the currently produced industrial equipment cast iron parts; producing the cast iron industrial products able to be used instead of ones currently made of ordinary alloy structural cast steels; application instead of the complicated and expensive modern vermicular graphite iron production technology.
Antibacterial Polymers, Biomaterials, Biomimetics.
Location: WEBINAR